If you're a sewing enthusiast with a penchant for crafting stunning bridal attire, you're in for a treat. Vikisews, a renowned name in the world of sewing patterns, has a collection of wedding dress patterns that are nothing short of enchanting.
Whether you're planning your own wedding gown or aiming to create a masterpiece for someone special, these patterns offer a world of possibilities for creating timeless elegance.
Off-the-shoulder
Designs that reveal collarbones always look breathtaking and feminine. Such dresses will top the summer collections and become this year's brides' favorite.
Athena Dress
Isabelle Dress
Mermaid
The iconic figure-hugging skirt, often called mermaid, is getting more and more trendy. Opt for this design if your inner romantic Ariel is calling.
Azura Dress
Josephine Dress
Cassandra Dress
Kasia Dress
Ornella Dress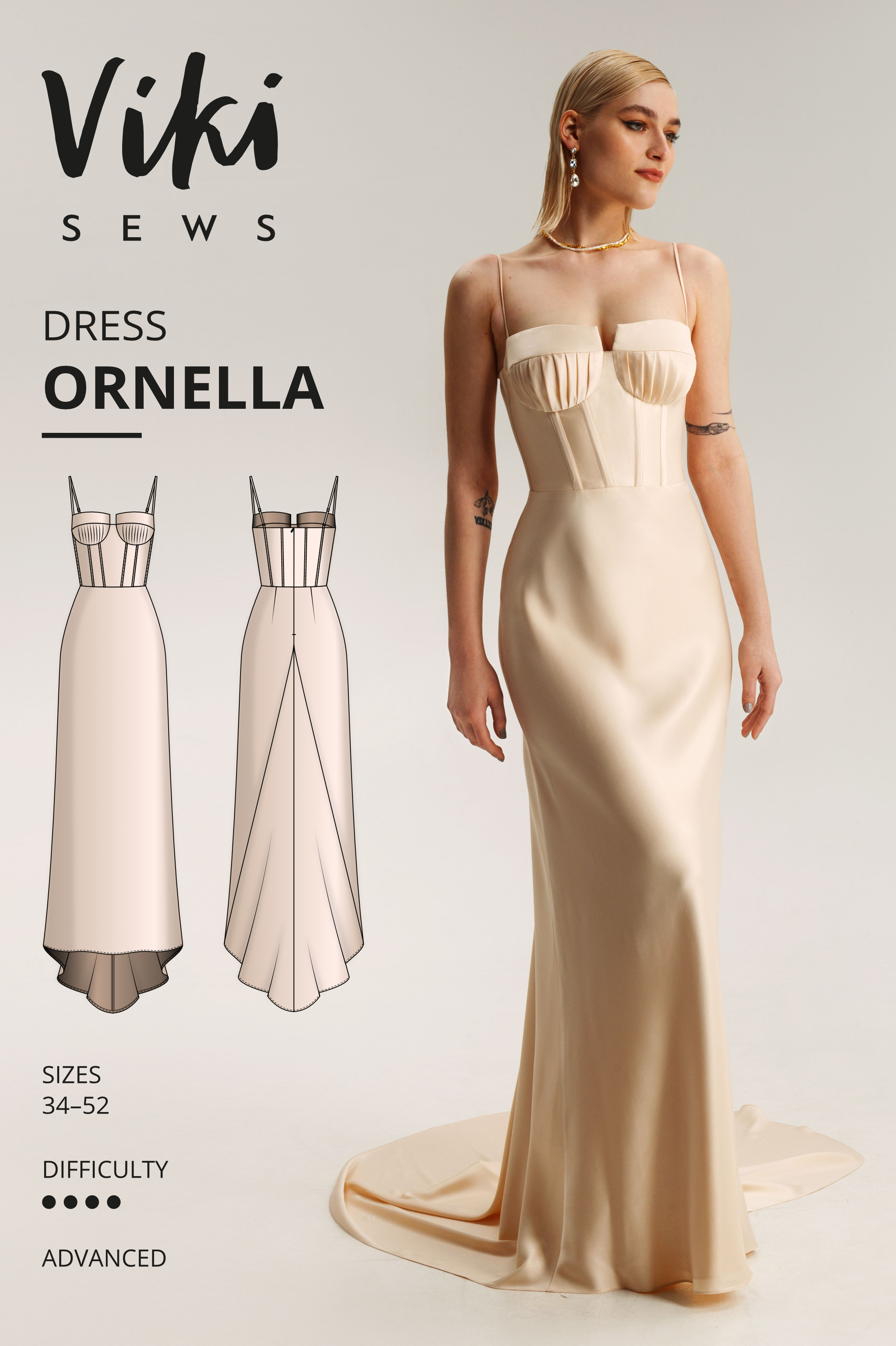 Minis
Mini length is extra trendy. The best thing is, the overall design of the mini wedding dress can be minimalistic as well as very elaborate.
Rosanna Dress
Mirabella Dress
Luana Dress
Non-dress Wedding Outfits
Why not? You can always find something alternative for your wedding if you just don't feel like wearing a wedding dress is your thing.
Ophelia Set
Inej Corset Top
Catalina Skirt
Accessories
Last but not least! There are no rules when it comes to accessorizing. It gives you a chance to show off your personal style.
Gal Gloves
For those of you who are getting married, going to prom or other fancy ball – or just super inspired and hyped up by the gorgeousness of it all, we have a nice selection of wedding and night dress sewing patterns in the Evening Wear section. Check them out!