What's with all the fashion cores? Cores are basically micro styling trends, concepts that define the styling direction.
Cores can be fast, like Barbiecore or mermaidcore, or long-term, like normcore. This style concept, like many things these days, got popular because of TikTok, where some aesthetics could become super viral in a matter of days and trigger the birth of numerous micro trends. Today, there are tons and tons of cores. And no one can guarantee there won't be more in the future. Let's take a look at the most solid and popular of them. Keep scrolling!
Both Barbiecore and mermaidcore gained their popularity thanks to "Barbie" and "The Little Mermaid" movies of this year. It's not hard to guess what these cores focus on, is it? If you're aiming for Barbiecore, choose everything pink, like the famous doll would.
… If Mermaidcore is right up your street, get inspired by Ariel: seashell bust cups, ocean color palette, wet hairdos, mermaid skirts, etc.
Which cores are also trendy?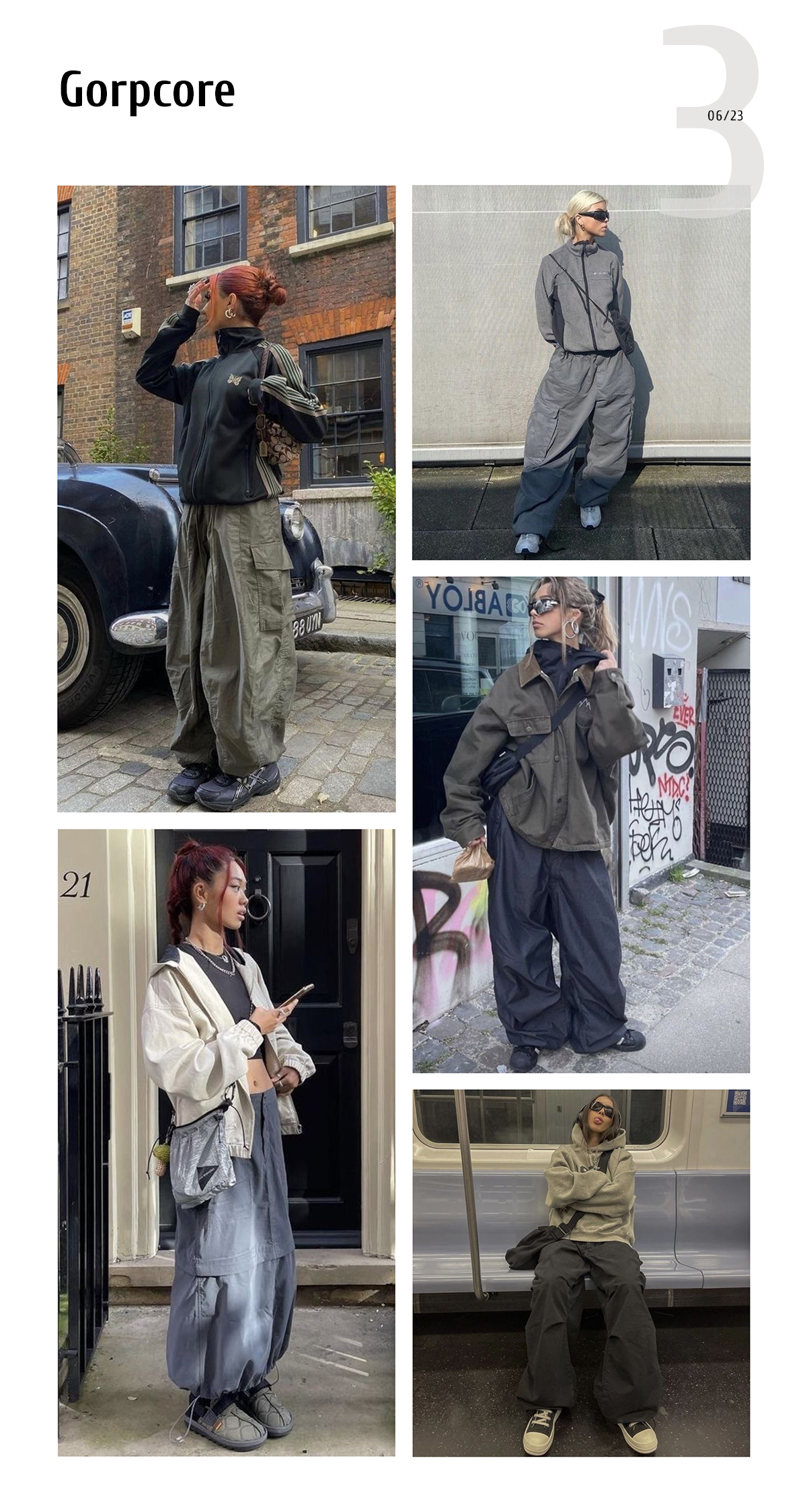 Gorpcore is essentially camping chic: huge puffer jackets with reflective inserts, cargo pants that are a couple of sizes larger than needed, ugly and chunky footwear, beanie hats, and so on. It is cozy as much as it's fashion. :)
Motocore is this nostalgic motorbike aesthetic. It's all about biker pants, jackets, and other brutal items. By the way, you don't need to go overboard with the attributes to be considered motocore – just choose one statement piece.
Balletcore is the ethereal, dancer aesthetic. It will suit you well if you love leggings, legwarmers, ballet shoes, and tutu skirts.
Do we need to explain this one? Of course, leather and BDSM hints are dominating this style. Pun intended. :)
Romcomcore or Lovecore is inspired by our beloved romantic comedy classics. Here we have soft pink, airy romantic garments, and makeup featuring soft glitter.
What does all this variety of cores tell us about today's fashion? It's easy: wear whatever you like! Things you like are trendy. Yes, they are because fashion occurs if you're honest when expressing yourself. Embrace your unique style and have fun! Vikisews is always ready to help you with it — just look through the stylish sewing patterns we create for you. Be sure not to miss it!
More posts about style and fashion are here:
The history of Met Gala and the best looks