One of our customers reached out to us and described her problem: "When I sew the Alya T-shirt, there is always pulling and folds at the shoulders. And overall, it doesn't look good. Is there a way I can fix this? I suppose it's that my shoulders are wider than average because I tend to have the same fit issues with shirts. My height is 150 cm (4'11"), bust circumference – 84–86 cm (33–34")."
On the same day, our expert Anna
Suggested making the shoulder seam longer and changing its angle – lifting the angle as if the adjustments were made to fit straight shoulders;

Made a picture tutorial on how to make said adjustments and shared it with the customer;

Explained how to achieve a good fit.
The next day our customer wrote back and shared a photo with us. With our help, she managed to fix the issue – there were no more folds in the front!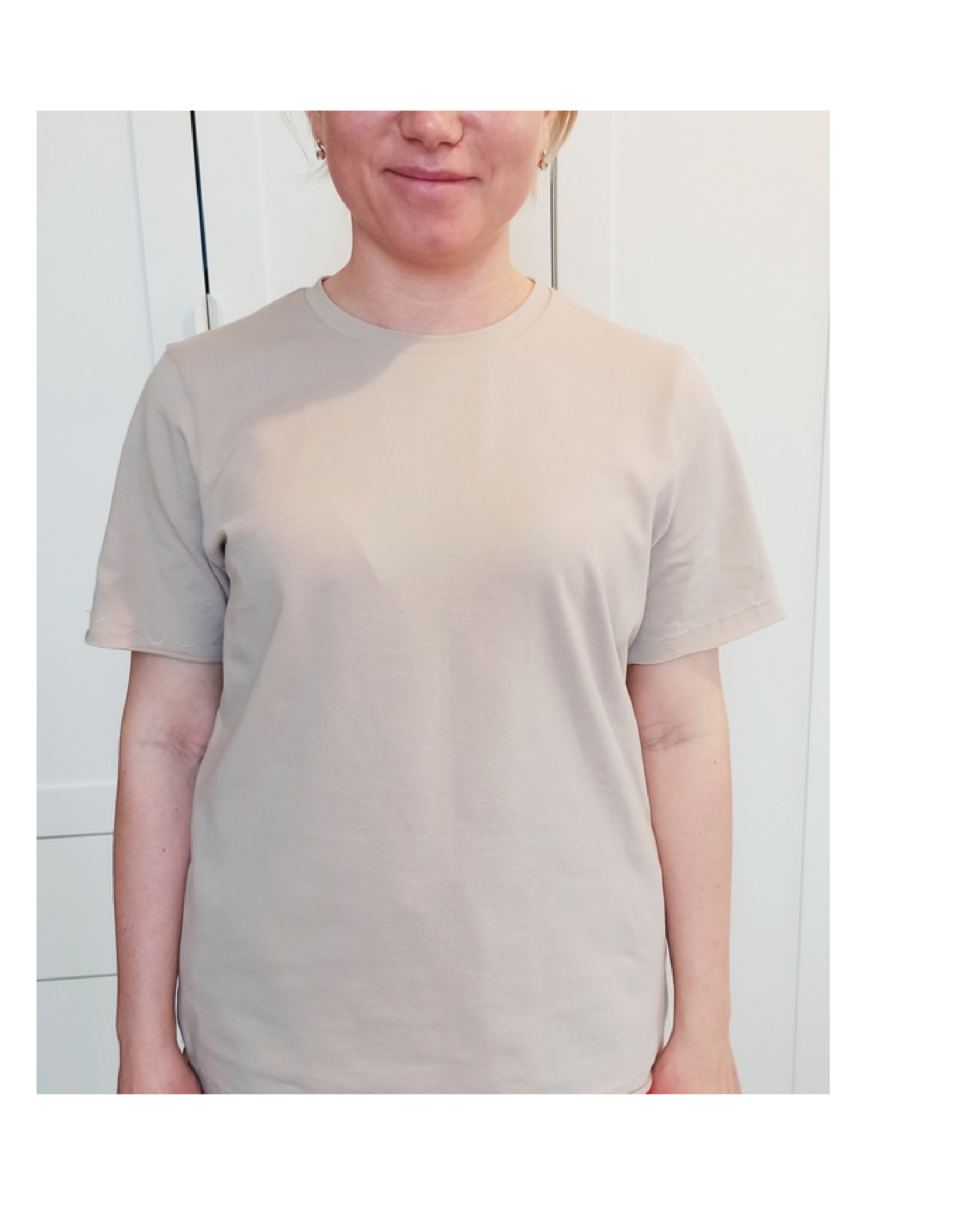 More articles on pattern adjustments:
How to adjust a pattern for someone with a bigger waist