The standard buttonhole is widely used on light- to medium-weight fabrics. To determine its length, measure the diameter of the button, or insert the button into the dedication slot of the buttonhole foot to allow the sewing machine automatically determines the size of the buttonhole (if it has such a function).
The keyhole buttonhole is usually used on medium-weight and heavyweight fabrics. It is also suitable for bigger-sized and thick buttons.
The stretch buttonhole is sewn with a zigzag-stitch bead. The zigzag stitch accommodates stretch in fabrics.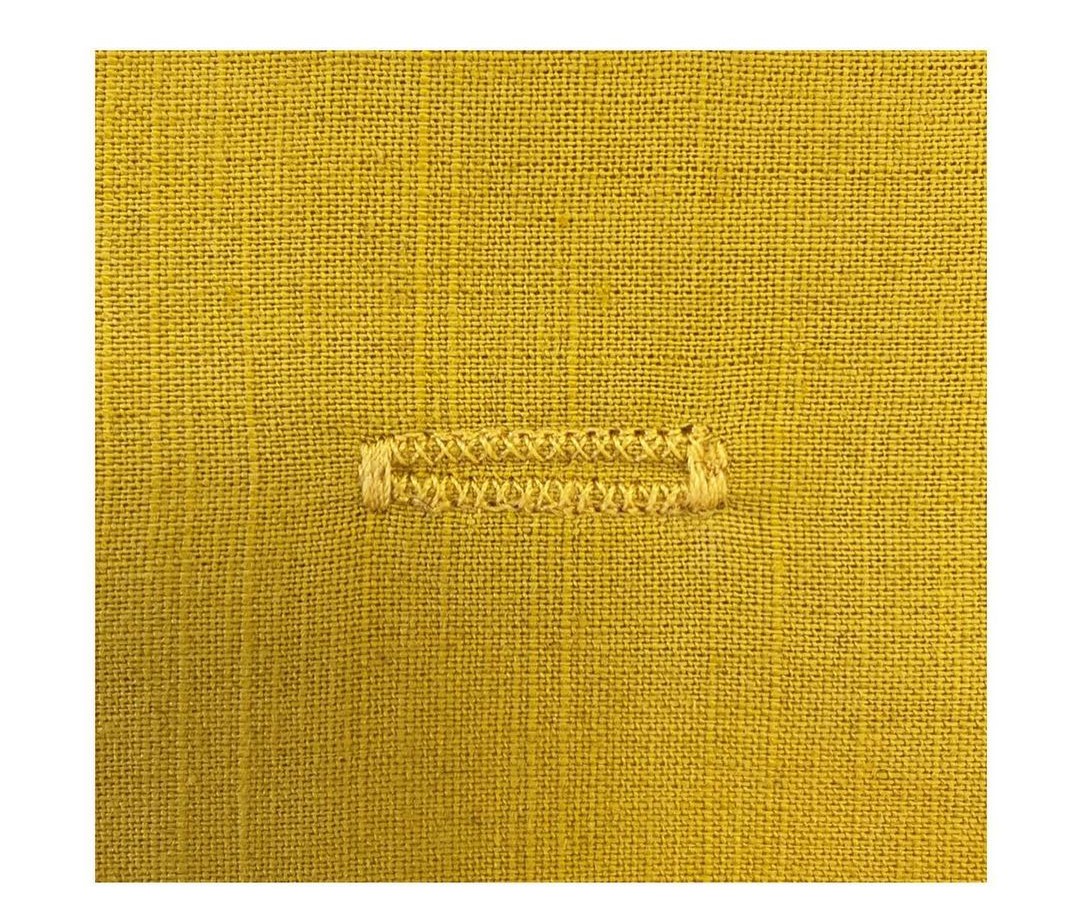 The buttonhole for knits is similar to the stretch buttonhole. In addition to the zigzag-stitch bead, there is a bounding stitching line along the entire perimeter of the buttonhole to prevent the edge of the knit fabric from unraveling.
The hand-sewn-look buttonhole is a variation made by the sewing machine. As the name implies, it resembles hand-sewn ladder stitches. This type of buttonhole is perfect for lightweight fabrics. Apply fusible web or organza to the wrong side of the fabric to achieve a clean and nice-looking buttonhole. After stitching the buttonhole, carefully trim down the interfacing material.
The straight-stitch buttonhole is sometimes used as a guide for hand-stitched buttonholes.
Read more in Vikisews Blog: