When you choose your size of Vikisews patterns it is important not only to check your measurements but also to pay close attention to the ease allowance. When you have the intended ease, the garment won't be too loose or too tight, and you'll get a piece that looks exactly as it was meant in the design.
Ease allowance is the difference between your measurements and the real width of the garment. For example, bust circumference 80 cm + bust circumference ease of 8.5 cm = garment width at bust level of 88.5 cm. The bigger the ease, the wider the garment.
Ease makes it possible to wear a garment and also be able to breathe in it. Also, it is used for design elements — to make it looser or tighter where it's desired. That's why there are 2 types of ease:
Technical or wearing ease is needed to be able to wear a garment.
2️. Design or style ease is used to realize the intended style of the garment
We've added the total ease (ie technical + design) to Vikisews patterns. You don't need to add more if you want to get the garment we designed.
If you look at the Total ease allowance table, it won't be a surprise for you that:
Britney jeans will be loose in hips (ease is 9 cm) and Lora trousers have a semi-slim fit around the hips (3.4-4.2 cm).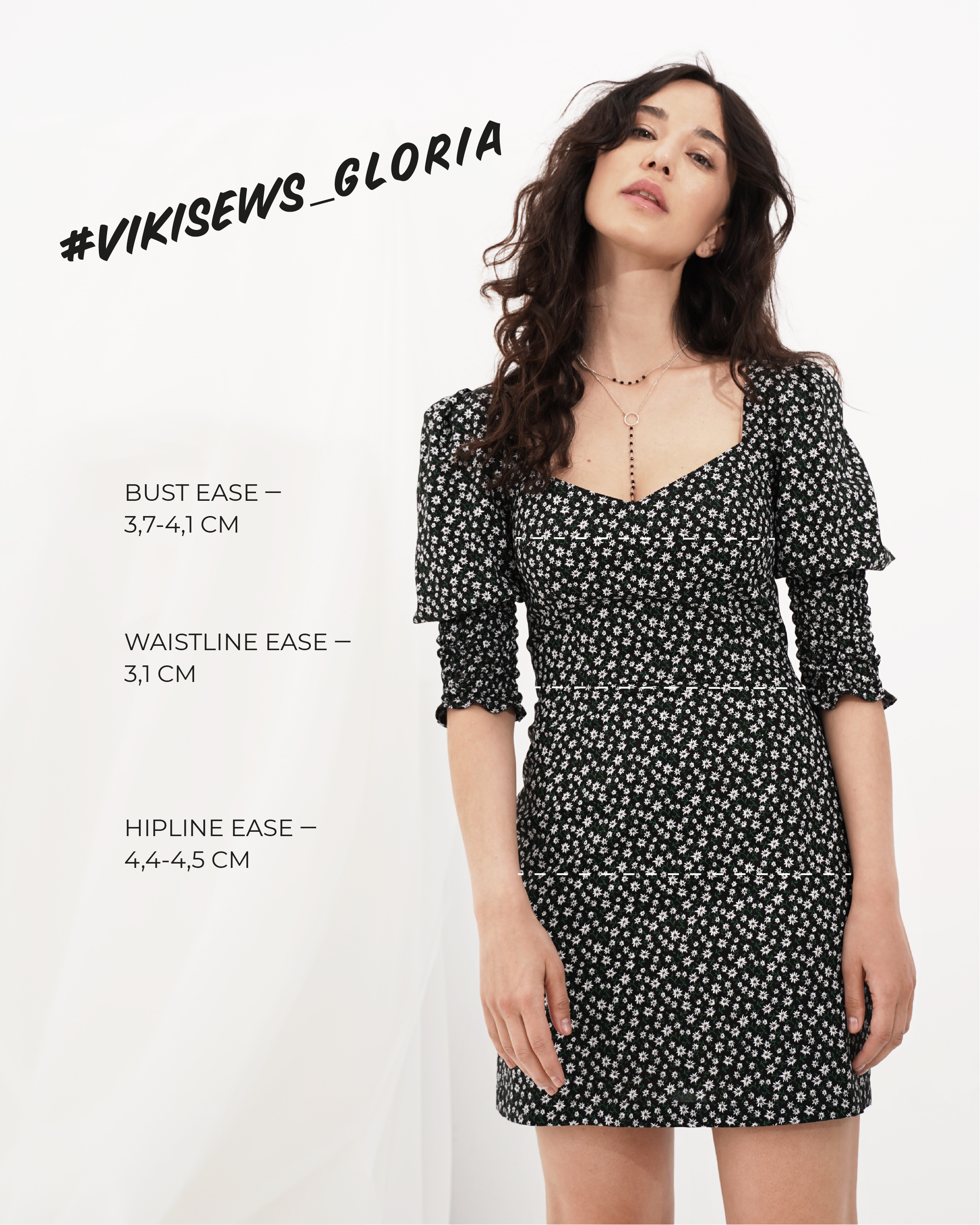 Gloria and Nola dresses differ from each other at the hipline (4.5 and 46 cm) and the bust level (3.7 and 6 cm).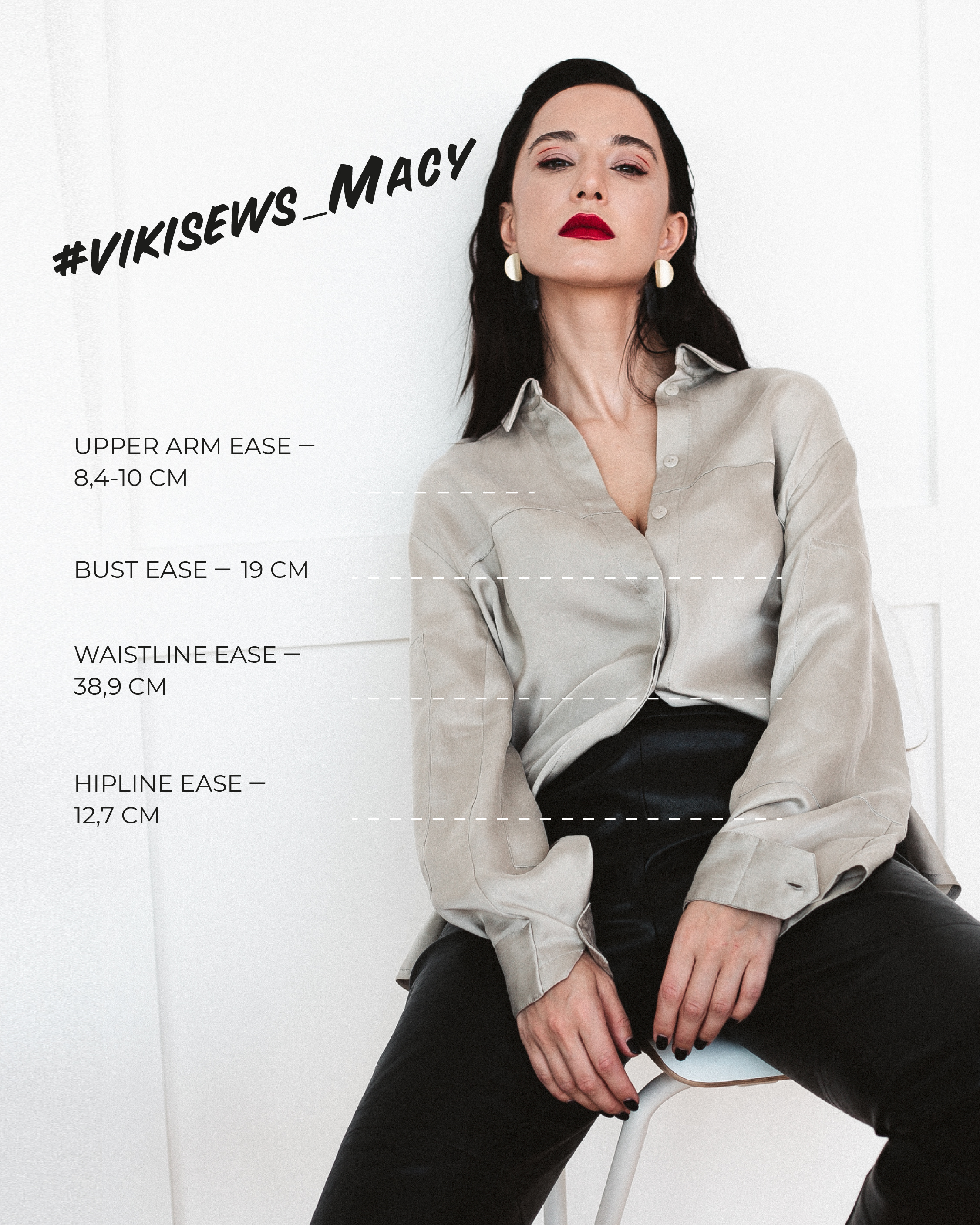 Jenna blouse is slightly wider than Macy blouse.
We hope it will be easier for you to get the fit you want. Find the Vikisews patterns here.