Check out our stylist's tips on how to wear clothes you can make with the Vikisews patterns from the December'22 collection. Keep scrolling to find out!
The loose-fit Jewel jeans are going to fit in almost any outfit – wear them with heels and a romantic blouse Mallory or with a comfy high-neck sweater Nettie and boots plus an Abbie jacket for warmth.
Besides the Jewel jeans, what else will look good paired up with the Mallory blouse? The fitted Candice flares and the Nancy jacket will do. It will also look fantastic with the Blake skirt and the Martina coat.
We drafted the Candice pants so you can sew them using faux leather. This trendy material tends to spice up any plain and basic outfit like magic. Combine the pants with a contrasting texture – with the flowy Mallory blouse – or layer it with the Terry long sleeve top and the Ariadna jacket.
If you drive, the Abbie fur jacket will be perfect for you. Do you mainly wear pants and jeans in the winter? Well, wear the jacket with the Deryll trousers and the Nettie high neck sweater. Are you more into skirts? Pair it with the Blake.
The Miley bodysuit is destined to become the eye-catcher of your look. Add something simple to the equation: the Agnia skirt and the Ariadna jacket, or the Deryll trousers – to look more feisty.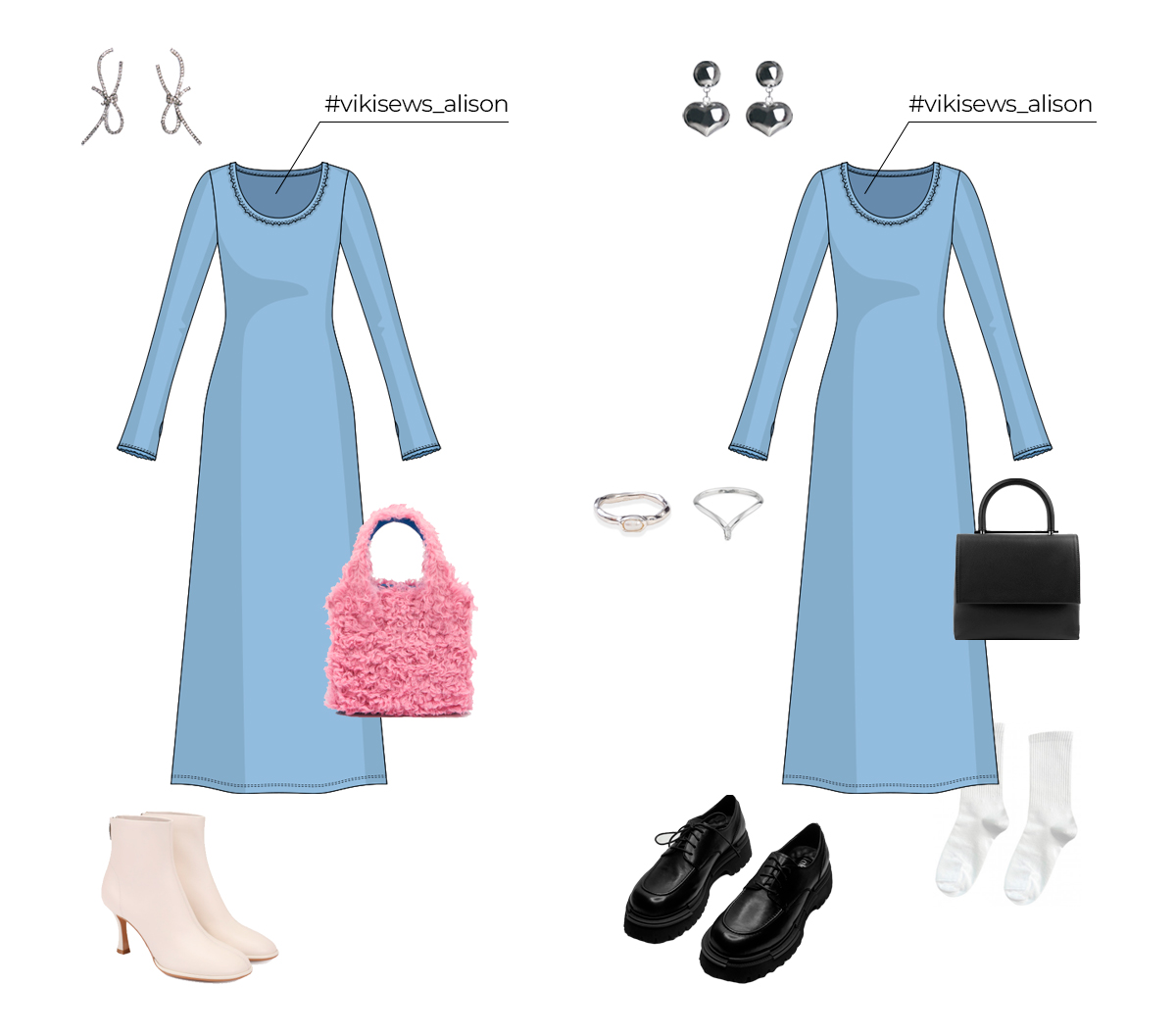 The long knit Alison dress is gorgeous on its own. Just pair it with the accessories and shoes you like.
The Odelia dress is the epitome of a romantic style. What color would you choose to zhuzh up the outfit?
The short Cara dress with decorative faux leather inserts is impossible to miss. Simply add plain accessories and trendy shoes to it.
Be sure to grab the patterns and immerse yourself in turning fabrics into fashion masterpieces!
Read more posts with fashion looks by Vikisews:
Recreating fashion influencer looks